Ceramic Disc Technology
Ultra-Lightweight, High Performance,
Aluminum Ceramic Brake Rotors
FEATURED ON THE COOL PARTS SHOW:
Lighter, Better-Performing Brake Rotor From 3D Printing
Visit Additive Manufacturing Magazine for the full Show #27 transcript featuring CDT Rotors.
game-changing
Performance
The rotor design creates better heat dissipation via more heat transfer surface area, stronger airflow, 500% better thermal conductivity along with superior material thermal shock performance. In short, we cool the rotor much faster than cast-iron or carbon fiber. Furthermore, we do not have the frailty and chipping of carbon fiber. We are a few % lighter than carbon fiber rotors, can stop as well and are moderately less expensive.
Expert
Solutions
We have expertise in compact heat exchangers, heat transfer, and innovative 3D printed ceramic aluminum metal matrix (MMC) brake rotors. Our patent-pending design enables massive cooling via a curved matrix geometry that cannot be cast and only can be 3d printed.
Increased Life and
Low Dust
We deliver a 200-300% reduction in mass (over cast-iron), improved rotor life, less dust, and noise—all with equal stopping performance. We more than double the rotor life beyond cast-iron, with 99% less dust and better car handling. CDT-Rotors improve MPG, eliminates brake dust pollution while delivering serious unsprung weight reduction.
CUSTOMIZATION
& BRANDING
The customer can laser etch custom logos, initials into the rotor. Additionally, other features can be designed into the center matrix to adjust for track use or a more street-able, general-purpose use, or a hybrid approach. This is a capability that has never been done before in the brake rotor industry.
Laser generated performance
We at Ceramic Disc Technology (CDT), are leaders in the development and production of aluminum ceramic metal matrix disc rotors for automotive use. CDT uses our proprietary next-generation aluminum-ceramic material —ALMMC for high-performance, dust-free, lightweight brake rotors for high performance cars.
CDT-Rotors have unique patent pending aluminum-ceramic material and heat transfer design with matrix structures (micro-turbulators) that provide the ultimate value for the car owner: less weight, better acceleration, less noise, no dust, unique personalization, and naturally, superior braking performance.
Weight savings of up to 65% (Dodge Hellcat front rotor only) is 29 lbs to 9.6 lbs/rotor a 19.4 lbs saved per rotor
Personalization of the rotor with car model or owners' initials. (some restrictions)
Virtually no dust, a 95% reduction, no need to clean the wheels constantly, less pollution
Improved handling, responsiveness and driveability
Less noise, vibration, and harshness
Less brake wear providing longer life
No unsightly iron to rust
Anodized color in slots and hat area creating unique bling
OUR current PLATFORMS
Additional high-performance cars to follow. Email us your requests.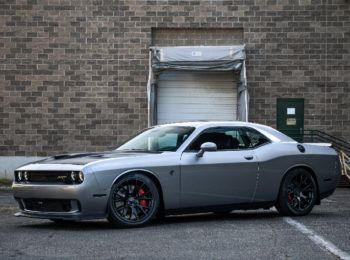 Challenger SRT / Hellcat 2015 -Current
BRAKES:
390 x 34 mm 6-Piston Caliper (Front)
350 x 28 mm 4-Piston Caliper (Rear)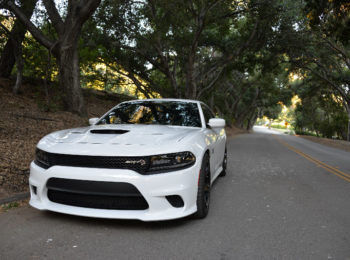 Charger SRT / Hellcat 2015 – Current
BRAKES:
390 x 34 mm 6-Piston Caliper (Front)
350 x 28 mm 4-Piston Caliper (Rear)